Christmas Events 2023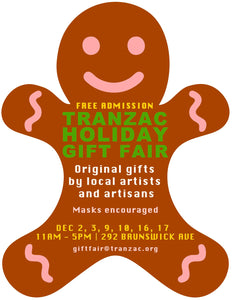 Christmas Booth @Tranzac Club
It's never to early to explore Christmas gifts for your beloved ones. We will be showcasing our preserved flower and pressed flower products at Tranzac Gift Fair on Dec 10, 2023. Hope to see you at 292 Brunswick Ave in Toronto.
Christmas Market @Newmarket Comm Centre
Yes, we are relocated in GTA now. Don't miss the chance to purchase hand-made products for your beloved ones while stocks last. Looking forward to seeing you at Jingle Bell Christmas Market at Newmarket Community Centre on November 18, 2023.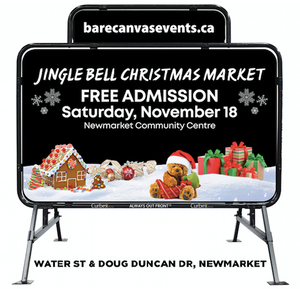 Meet Our Professionals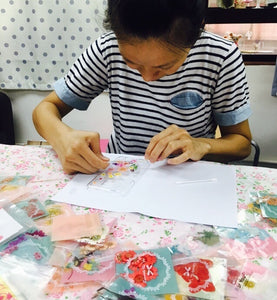 Our Preserved Flower Designer
To keep dignified quality of our preserved flowers so as to signify the inner beauty of oneself, we are glad that Ada who graduated from Japan Preserved Flower Association Certified School in 2018 joined our store. Not only custom-made preserved flower products, pressed flower accessories are also the unique products of Ada.
So what are preserved flowers? Preserved flowers and foliage are natural flowers and greens after being processed by an innovative Japanese technique with natural substances, which are non-toxic, non-corrosive and non-carcinogenic. Through the preservation process, their fresh appearance and texture can be maintained for several years without water or sunlight.
Our Graphics & Design Illustrator
Our illustrator, Cathy, who is a professional member of the Hong Kong Society of Illustration, showcases an abundance of experience in illustration and design. Since 2019, Cathy has been the driving force behind our illustration brand, "sola sofa." The name "sola" draws inspiration from the English word "solar," symbolizing the brand's sunny and optimistic approach to life. "Sofa" represents a cozy and inviting space where art comes to life.

Cathy believes that maintaining a relaxed mindset allows us to discover the beauty in the ordinary moments of life. Through cheerful hand-drawn illustrations and paper products, her mission is to infuse happiness into the lives of those who appreciate the charm of handmade art.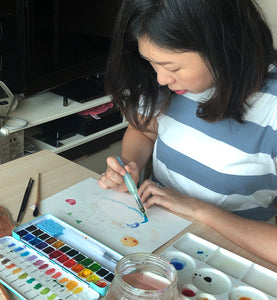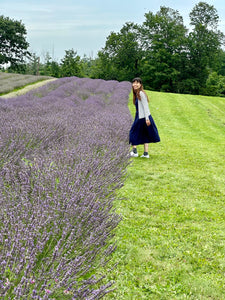 Our Crochet Artist
Carrie, an artist from Hong Kong, graduated with high honors in Digital Graphic Design from Seneca College in 2022. Her creativity transcends the digital realm, showcasing exceptional skills in mini crocheting and origami, where she crafts unique accessories.
Her crochet brand, "Very Little Thing," draws inspiration from a biblical quote: "One who is faithful in a very little thing is also faithful in much." (Luke 16:10a) This reflects her faith and commitment to meticulous craftsmanship. Through "Very Little Thing," Carrie shares her faith and creativity, emphasizing the beauty of finding meaning in even the smallest moments.